Hilton opens extended stay hotel in Montco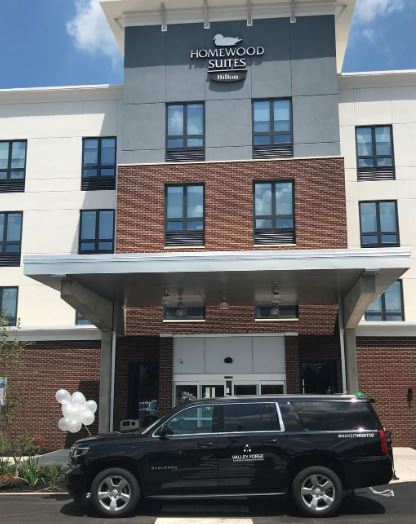 By Kennedy Rose – Editorial Intern, Philadelphia Business Journal
Aug 7, 2019, 2:05pm EDT
Hilton has opened a Homewood Suites in Montgomery County, adding another extended-stay property to the Philadelphia area.
Located at 720 Blair Mill Road in Horsham, Pa., the 112-suite hotel offers its guests a home away from home, with kitchens in every rooms and separate living and sleeping areas in the suites with bedrooms.
"While Homewood Suites Horsham is an exceptional option for extended stay guests, we are targeting all types of travelers," Katelynn Weaver, director of the hotel's sales and marketing, said in an email. "Everyone wants to feel at home, whether for one night, or for 30."
Horsham is home to multiple headquarters, including Johnson & Johnson subsidiaries Centocor and Janssen Pharmaceuticals, Toll Brothers and Bimbo Bakeries USA. The hotel would serve as accommodations for the town's "diverse and robust corporate travel market," Weaver said.
There are about a dozen hotels in the immediate Horsham area, with many offering extended stay and suite options.
HIlton also opened a Homewood Suites in Wilmington in November.
While construction of extended stay rooms are on the decline, occupancy at extended stay rooms are at an 18-year high, per HotelBusiness.com.
Penn Real Estate Group purchased the property in 2016 for $2.6 million, according to property records. It was formerly the site of an office for AmeriHealth Administrators, an Independence Blue Cross subsidiary, per Montgomery News.